Ramadan is the month best known for the spiritual awakening. After a day long fast, it is great to have friends and family for the fast-breaking get-together, known as Iftar party. In India, the Iftar party is a great affair, where Muslim brotherhood invites friends from other community to join for the Iftar party.
The Roza starts before dawn with a decent meal known as sehri, and once the sunrise the fast starts until the end of sunset. After the evening prayer, the fast is broken and begins the evening feast known as Iftar.
Cater ninja brings a whole menu exclusively for the month of Ramadan. With the varieties of dishes from ample of the restaurant from your city, we are delighted to make Iftar party an extravaganza.
The popular Iftar dishes like kebabs, biryani, haleem, halwa, and paya can be specially ordered from the convenience of your home. However, it is imperative that after the month-long fast the evening meal should include nutrients as well as must be delicious. It needs to be high in nutrient value to compensate for full day fasting before and after. The most common dishes for Iftar are as follows:
Samosas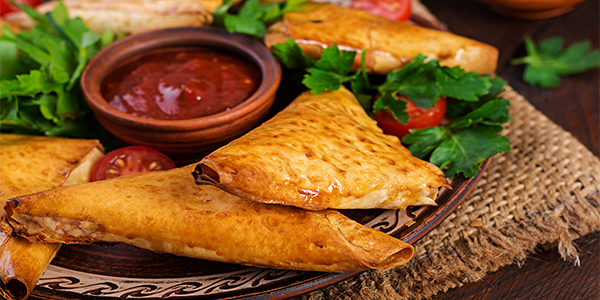 Especially, for Ramazan, you get large varieties of this most loved dish. Chicken samosa, cheese samosa, kheema samosa, and vegetable samosa are very common and are enjoyed by everyone at Iftar.
 Biryani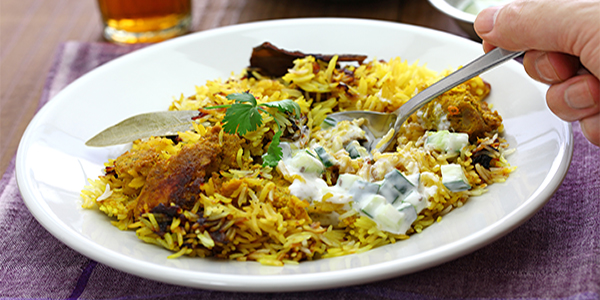 An evergreen classic, Biryani is an aromatic, mouth-watering and authentic Indian dish with spiced chicken in layers of fluffy rice. Though the recipe varies in different parts of India, its essence remains the same. Lukhnowi, Hydrabadi, Kalyani, Sindhi, Memoni, Ambur, Kolkata, Muglai, Awadhi, Malabar, Bhatkali, Dindigul, Beary, Bombay, Thalassery are some of the famous biryani from the Indian subcontinent.
Kebabs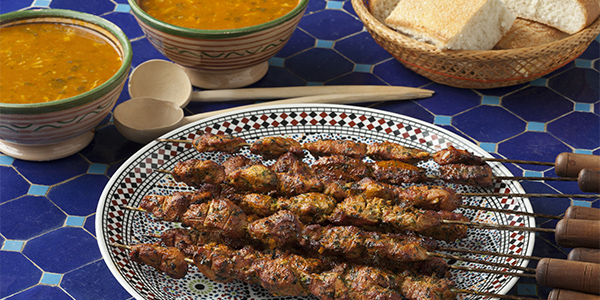 These are succulent tikkis made of minced mutton, and chicken spiced with filling of onion, coriander leaves, and green chilies and grilled on charcoal. Mutton kebabs, seekh kebabs, chicken kebabs are some of the popular ones. These wholesome and rich kebabs are sure to please your taste buds.
With cater ninja, break your fast without the need to go out and drive with their complete iftar set menu. Call us for booking your iftar menu.
(Visited 129 times, 1 visits today)