A dish rarely gets noticed which is indeed the gem of traditionally Indian home-cooked meal is freshly made flatbreads. Indian flatbreads and puffed bread are usually tawa cooked, tandoori made, baked or deep fried. Roti, naan, kulchas, chapatti, poori are its major types India breads popular all around the world. These flatbreads are divided based on the flour of the dough, the other ingredients the dough contains, filling of stuffing that goes in, or the way they are made.
Even in history there are various names and stories associated with it. Let us dig into the amazing flatbread stories and unveil the stories behind them.
Roti/ Chapatti
The most amazing thing about roti & chapatti is that you can enjoy it with almost every gravy and dry recipe. Roti is made from the most common type of wheat flour and is a rich source of Vitamin B. Round and soft rotis are included in every regional cuisine across India.
Parathas
Parathas are dangerously desi, loaded with desi ghee and occasionally with various veggies. The most loved among all is aloo parotta. Basically, parottas are layered flatbread.
Poori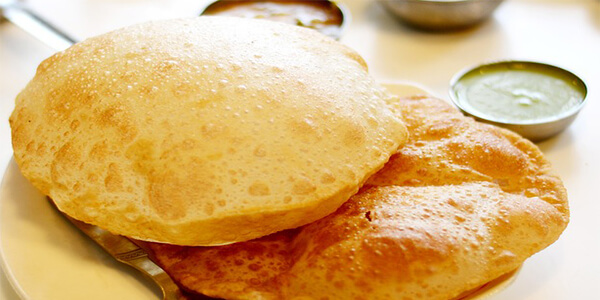 Pooris are important for the festive occasion and can also be prepared for casual dinner. Traditionally pooris are prepared from atta flour, however, these days it is also prepared from maida. Pooris are also made by mixing leafy vegetables like methi and palak.
Naan
Naan is leavened bread hugely popular with a spicy curry dish.  Like other bread, naan is too made basic ingredients like flour, water or milk, sugar and sometimes with yogurt to keep it soft. Like paratha and pooris, naan too comes with different flavors-the famous among them is garlic naan. Naan is best served with a slice of butter served from the hot tandoor.
Baati & Litti
Straight from the Rajasthani cuisine, baati is made with wheat flour and ghee. The wheat balls are bakes in the oven of charcoal and later seasoned with desi ghee. Litti, on the other hand, comes from Bihar and Jharkhand region. The rustic wheat balls are stuffed with a spiced mix of roasted gram flour, better known as sattu. Little is served with Chokha, a dish prepared from mashed eggplant, tomatoes, potatoes & some spices.
Bhakari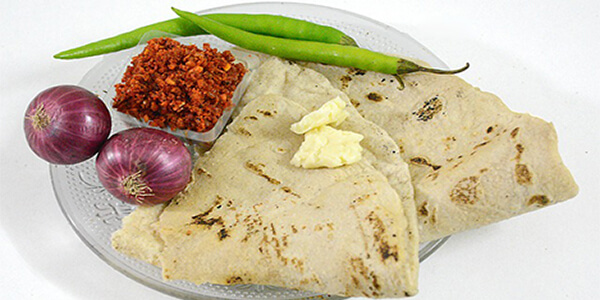 Popular Maharashtrian recipe-Bhakari is prepared from Jowar or Bajara flour. Unlike other Indian bread, this dish has a unique taste as it is directly grilled on fire which makes it delicious as well as a healthy choice to go for.
So which one is your favorite? With such a long list, let Cater Ninja add some of these to your weddings and see how your guests relish in devouring them.
(Visited 106 times, 1 visits today)