How to plan a complete family meal on Christmas Eve?
Christmas is the special festival. It is the time of the year when the house is decorated with beautiful colors of green, red and white. And why not, it's the special time of year! Beautifully decorated trees, gifts warped in gold and red glitters and a table full of finger licking food dishes.
To complete the festival fervor, a family meal compliments the celebration. So what would you like to have for your Christmas meal?
It is good to have a hand prepared meal for your family, but wouldn't it be better to have a complete meal prepared with the same love and care. We at CaterNinja, bring you the variety of menus from most happening restaurants and awesome caterers around your city.
Dashing through the snow…here comes CaterNinja!
Check out our menus at Bangalore | Mumbai | New Delhi and Gurgaon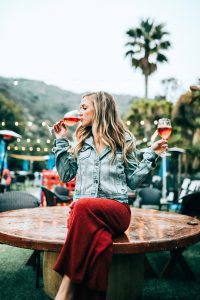 So many preparations need to be done! Relax and let us take care of providing an amazing menu that will surely hit the spot of the entirely family at Christmas. The fact is that you get our service easy and fast right at your door steps. With variety of menus and a touch of class, there are great Christmas meal menus available within budget for every pocket.
The dishes we are talking about are prepared at every home and are enhanced by professional chefs. So whether you are organizing a big office get together or a family meal for Christmas, we got plethora of delivery options available to almost every part of the city, you can get everything from starters to main course meal delivered straight to your door.
Here's a list of 5 Indian chicken appetizers for parties where you can get all kinds of bites, for every type of celebration!
Chicken Kebabs – The colorful and spicy kebabs are marinated with the finger licking flavors filled with spice.
Chilli Chicken – Available as per your liking in dry or gravy based, the bone less chicken fillets are marinated and then deep fried and seasoned again to enhance flavor.
Paneer Tikkas – Most popular and delicious tandoori snacks which is equally enjoyed by everyone.
Chicken Satay – This is a grilled chicken skewers marinated with spices and served with peanut sauce. Awesome combination!
Chicken Kadhai – Though the dish is not included in appetizers, this is the most popular dish known for its incredible flavor with freshly ground whole spices. The name of this simple and spicy dish is traditionally made in cast iron hence the name is given as "Chicken Kadhai".
So why wait and go through the hassle of cooking or finding a good caterer. Just Order at CaterNinja for your house party online and cherish the parties hassle free!
(Visited 80 times, 1 visits today)