For health-conscious party animals here are the best flatbread menus dishes. Enjoy this authentic desi meal from a quality rich online catering service for every occasion. Give it a thought, who knows you can invent a new themed "paratha party" for your next get-together.
Kaddu paratha
Pumpkin seeds, juice and the fruit itself all pack a powerful punch. When molded-in paratha with herbs and spices, it makes a good choice for low calories fit for all dish. This paratha combines the pleasant sweetness of pumpkin and slight hint of spices, making it tasty. Another alternative of this paratha is made with Lauki aka bottle ground called as lauki paratha.
Aloo paratha
The legend of all parathas-Aloo paratha. Commonly served at breakfast or lunch, aloo paratha adds a delight on every occasion. It is extremely good for people who want to gain weight because of its high crab nutrition value.
Methi paratha
This paratha is perfect for winters when fresh methi leaves are available. The nutrition value of fenugreek aka methi help to control blood sugar levels. For health-conscious people, it is a great option to include methi in their diet. This paratha is served with pickle, Raita or dal.
Palak paratha
Similar to methi paratha, palak paratha is an excellent variation where you can include some healthy greens in your diet. It is ideally served with curd and pickle for lunch and dinners. So if you have a party of health-conscious people, do include this paratha in your menu.
Rajgira paratha
Enjoyed during the fasting period, rajgira paratha is packed with nutrition. However, it is not restricted for fasting season. For diet-conscious party animals, this dish is must-have in your menu.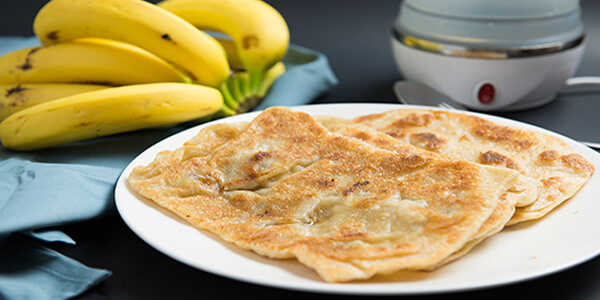 Onion paratha
Either stuffed or directly added onions while kneading, onion parathas adds a spicy zing to the entire menu. Served with chilled yogurt or curd, these parathas can also be made using spring onions.
Masala paratha
Simply enjoying the flavors of herbs and spices together, masalas paratha can be added as an alternative to plain roti. This paratha goes well with simple gravy sabzi or better as a Frankie roll stuffed with veggies.
So, are you ready for paratha party? Get it catered from cater ninja catering service, that all in just one simple click.
(Visited 178 times, 1 visits today)